Mario Antonius Birowo
---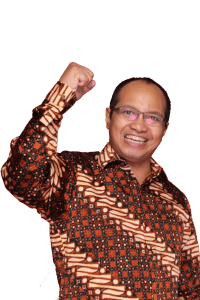 Mario Antonius Birowo, Ph.D.
Gelar                                     :  Ph.D
Departemen/Prodi         :   Ilmu Komunikasi
Fakultas                               :   ISIP
NIP  /  NPP                          :   19670403 199403 1 002
Jabatan Fungsional          :   Lektor Kepala
Jenis  Kelamin                    :   Laki-laki
Temp at, Tanggal  Lahir  :  Jakarta, 3 April 1967
E- Mail                                    :   mbirowo@yahoo.com; birowo@mail.uajy.ac.id
Bidang  Kepakaran           :   Communication for Social Change, Intercultural Communication
Minat  Peneli tian             :   Grassroots communication
Bidang  Unggulan             :   Community Media, Alternative Media
Judul Disertasi /Thesis  :  
Community Radio and Grassroots Democracy: A Case Study of Three Villages in Yogyakarta Region, Indonesia
Penelitian  yang  Telah Dilakukan  (5  Tahun  Terakh ir)  :
2011-… : Pemanfaatan Radio Komunitas dan Jaringan Sosial  dalam Penanganan Bencana Gunung Merapi: Studi Kasus Radio Komunitas Lintas Merapi, Deles, Klaten, Jawa Tengah
2011-… : Teknologi Informasi dan Komunikasi dan Demokratisasi Komunitas Lokal (Karakteristik Penggunaan TIK oleh Masyarakat Desa Terong Kecamatan Dlingo Kabupaten Bantul)
Publikasi   Karya Ilmiah;  Buku,   Artikel,  Jurnal,   Makalah,  Presen tasi,   Paten/ Hak  Cipta   (5  Tahun  Terakh ir): 
Book/Edited Book
2009. Contributors: The Territories of Indonesia, Iem Brown (editor). Routledge, London & New York.
2006. Mengapa Radio Komunitas? (Why Community Radio?), Combine Resources Institution, Yogyakarta
Book Chapters 
2011. A book chapter 'Community radio and civic action' in Crisis Information Management: Communication and Technologies edited by Christine Hagar, to be published  by Chandos, Oxford, UK.
2011. Metode Campuran (Mixed Methods), Metode Penelitian Alternatif di dalam Setio Budi dkk., Mixed Methodology, Aspikom, Yogyakarta.
2010. Community Radio and Natural Disasters [Indonesia]. Encyclopaedia of Alternative Media, edited by John Downing,  Sage, London.
2010. A book chapter 'Community radio and the empowerment of local culture in Indonesia' in Decade of Democracy: Indonesian Media After Soeharto, edited by Krishna Sen & David T. Hill, Routledge, London.
2007. A book chapter 'Perlukah Perspektif Asia dalam Kajian Ilmu Komunikasi?' (Do We Need Asian Perspective in Communication Studies?) in the book 'Komunikasi dan Kekuasaan' (Communication and Power), published by Forum Studi Komunikasi, Indonesia.
2006. Published a book 'Mengapa Radio Komunitas' (Why Community Radio), published by Combine Resource Institution, Indonesia
Presentations, Seminars, Conferences
2011. 'Media Convergence for Community Communication: A case study of Indonesian Community Radio Networks' will be presented in the 2011 conference of the IAMCR (International Association of Media and Communication Research), Istanbul, Turkey, from 13-17 July 2011.
2010. 'Building and consolidating the Community Radio Movement in Indonesia' presented in Amarc Asia-Pacific Regional Conference Voices for A Sustainable and Sound Future, Bangalore, India, 20-23 February 2010.
2009. 'The Use of Community Radio in Managing Natural Disaster in Indonesia' presented in Prato CIRN Community Informatics Conference 2009, Prato, Italia, 4-6 November 2009.
2008. 'Community Radio in Indonesia' presented in the Training on Poverty Alleviation and Disaster Management through Community Radio, AMARC (International Community Radio Broadcasters Association) Asia-Pacific, Yogyakarta, 17 – 20 October 2008.
2008. 'We are village radio, not rustic radio: Community radio and grassroots democracy in Indonesia' presented in Asia-Pacific Week in Australian National University, Canberra 29 January – 1February 2008.
2007. 'Participatory Communication and Community Radio in Indonesia' presented in Asian Media, Culture, and Society, Perth, 24-25 September 2007.
2007. 'Creating a public sphere: the role of community radio in transition of democracy in Indonesia' presented in OurMedia VI Conference, Sydney 9 – 13 April 2007.
2006. 'Community Radio Movement in Indonesia: A Case Study of Jaringan Radio Komunitas Yogyakarta,' presented in Media: Policies, Cultures and Futures in Asia Pacific Region, Perth, Western Australia, 27-29 November 2006.
2006. 'Community Radio and The Empowerment of Local Culture in Indonesia,' presented in workshop on Mediating Transition to Post-Authoritarian Indonesia (sponsored by Asia Research Centre Murdoch University, Australian Research Council & Asia Research Institute National University of Singapore), Perth Western Australia,  10 -12 October 2006.
2006. 'Community Radio and Grass-Roots Democracy in rural Indonesia' presented in Media and Identity in Asia Conference, 15-16 February 2006 in Sarawak, Malaysia.
Keanggotaan  Organisasi  Ilmiah : 
IAMCR (International Association of Media and Communication Research)
AMARC (International Community Radio Broadcasters Association) Asia-Pacific