FISIP UAJY's Student Presents Research on Women's Health Issues in South Korea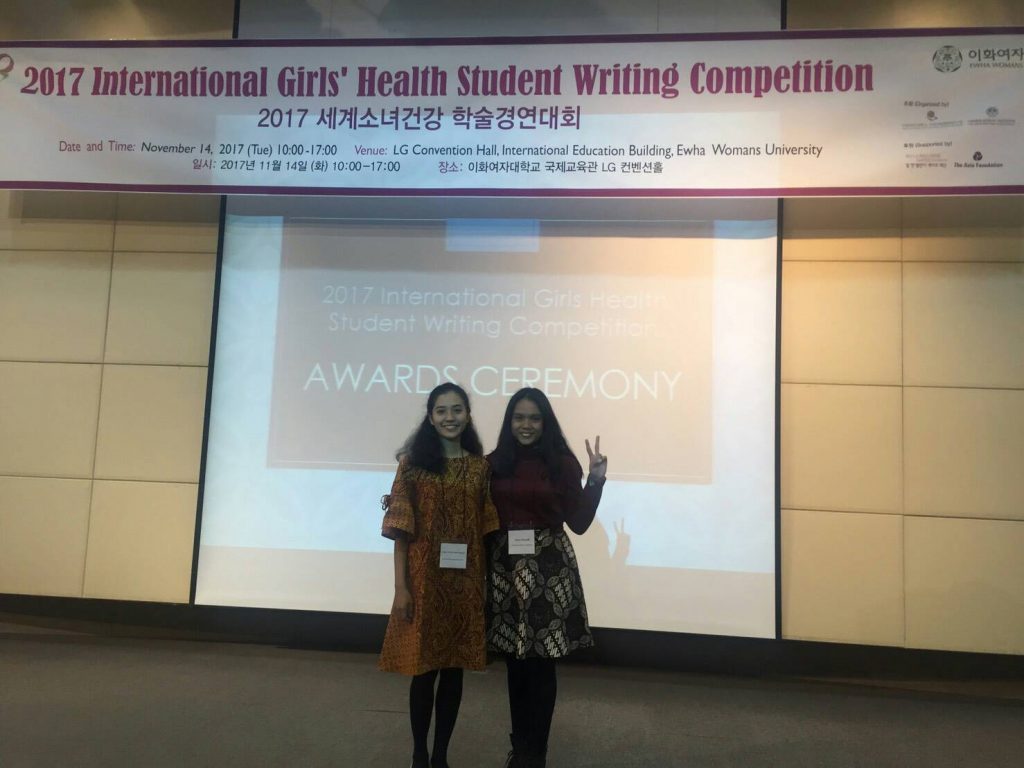 Lourentia Kinkin and Yosepha Debrina, Communication Students, Faculty of Social and Political Sciences, Atma Jaya University (FISIP UAJY) have the opportunity to present their research results in the 2017 International Student Writing Competition on Children's Health. The research competition held by Ewha Women University, South Korea was held from 15 September to 14 November 2017. Although not yet won the championship, the two students managed to become one of 12 participants who had the opportunity to present their research results in South Korea.
The competition itself raises the theme of women's health. This theme is recognized by Kinkin and Eva as a challenge in itself. "Although the theme is different from the discipline we are studying, we are trying to find a gap to find relevance," says Kinkin. They further talk about interesting things in the research work process. "When the research process succeeded, we just realized that the collection has been closed," said Kinkin. But the lucky organizers gave the dispensation.
through various processes such as seeking references on related themes and consultations with supervisors, the topic of availability of sanitary napkins for refugees in Indonesia is discussed. They themselves took about 7 days to do research including searching for data by interviewing volunteers at Gunung Agung refugee camp, Bali and other former natural disaster refugees.
"In addition we also interviewed the National Disaster Management Agency and searched data with relevant agencies," explained Kinkin when interviewed on Tuesday (21/11).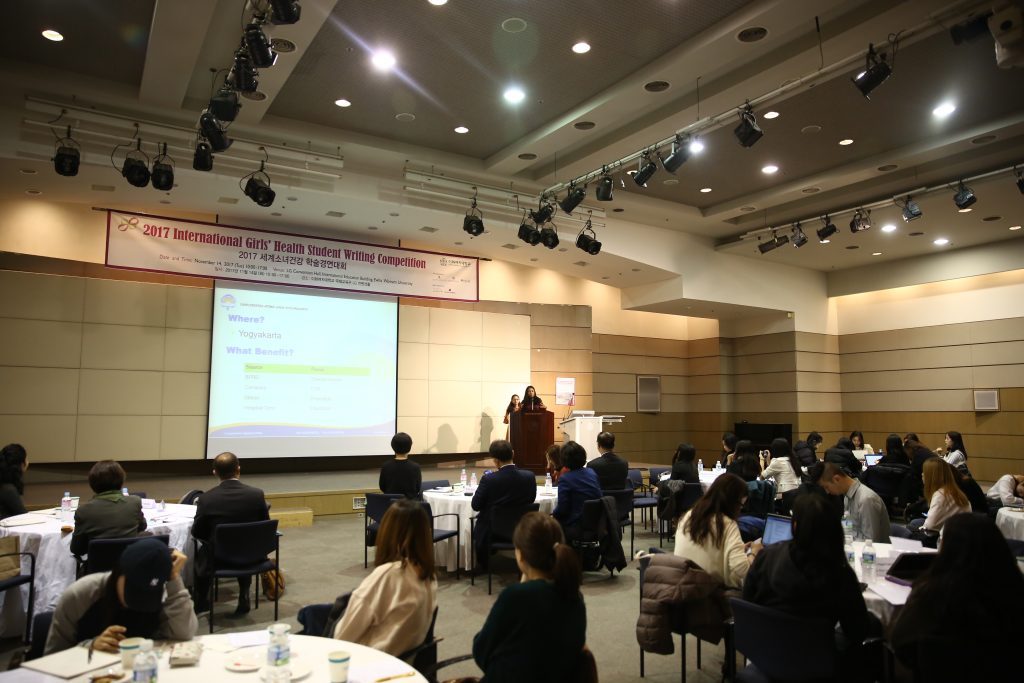 Presentation opportunities at the international level were never imagined in their minds given their initial motivation was simply unemployed. Being the first winner in the previous research competition to be their initial capital to trust the competition up the level.
"We are very grateful to be able to qualify to the stage of the presentation given our preparation time is not long, especially considering not many students are interested in research," said Eva.
They admit, the research competition has a challenge while having its own advantages. According to them, the challenge in the research competition is that participants are asked to find valid data to support the ideas they bring. "At once from there we as researchers can open more detailed insights on things that may have escaped attention," Eva added.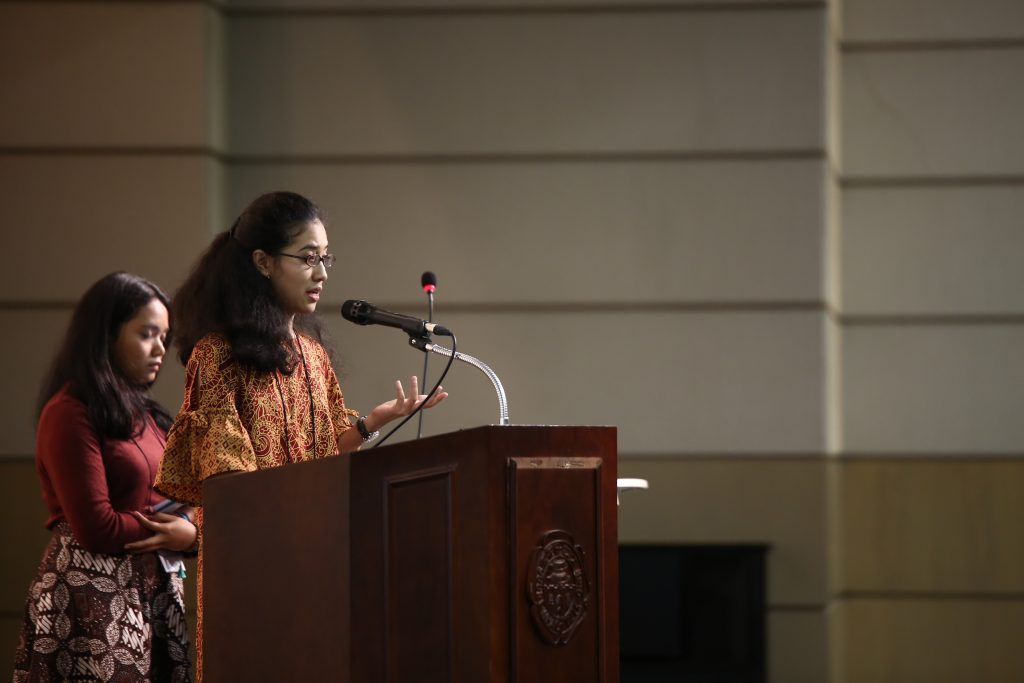 The International Student Writing Competition on Women's Health Competition is an annual event organized by Ewha Womans University, South Korea. Competition is divided into two categories of participants for students and students. In the student category, the competition winner was successfully eliminated by the participants from South Korea. The first winner is occupied by a scientific work entitled Improving the Sexual Health of Nepali Girls through the 'WING' Sexual Knowledge Application. The second winner was occupied by a scientific work entitled Community Focus Approach Towards Female Genital Mutilation in Somalia. While the third winner was occupied by a scientific work titled Overcoming Challenges and Menstrual Barriers in Nepal.